">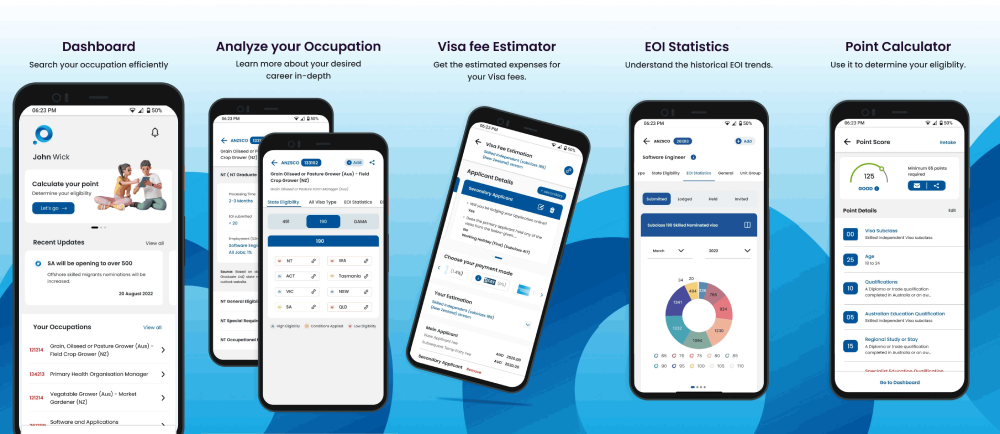 Explore this amazing app from Aussizz Group!
Aussizz Group has this state-of-the-art apps that will take care of your migration journey, end to end. Right from learning & practice for
IELTS/CCL/PTE to discovering the latest updates about skilled occupation for Australia, fulfil all your needs. it's called OccuSearch - Occupation Tracker!
OccuSearch - Occupation Tracker is a one-stop solution for all your Australian Migration needs and provides you the following:
Latest Australian migration updates
Regular Updates about ANZSCO occupations
Point Test Calculator to assess your migration eligibility
Visa Fees Calculator to prepare financially
Check it out from google or apple store here
2010-06 : Lurker at philippines.com.au (previously the #1 Pinoy Australian Forum)
2010-06 : Started researching on Visa 175 - Target 120pts
2011-08 : Started prev employer document gathering for ACS skill assessment (0/4)
2010-12 : Philippines.com.au went offline and created www.pinoyau.info
2011-03 : 1st child born - AU dream halted
2014-03 : ACS document - 1/5 emp ref completed
2015-01: Promoted at work - AU dream halted
2015-11: ACS document - 1/6 emp ref completed
2016-09: 2nd child born - AU dream halted
2018-09: ACS document - 6/8 emp ref completed
2018-09: Revised all employment references and affidavit from scratch
2019-03: Completed Revised 8/8 emp ref
2019-03: PTE Exam - L59,R75,S62,W64 (no preparation)
2019-07: Favorable Skills Assessment result for Software Eng
2019-11: PTE Exam - L70,R68,S79,W68 (competent only)
2020-02: PTE Exam - L79,R79,S86,W76 (grr lack 3pts on Writing)
2020-03: PTE Exam - L85,R75,S87,W86 (Mar 4 - grr nag increase L, S and W but bumaba 4pts si R!!!!!)
2020-03 PTE Exam - L81 R79 S90 W81 (Mar 9 - Salamat Lord!!!!)